The Sailing Handbook
Your practical guide to sailing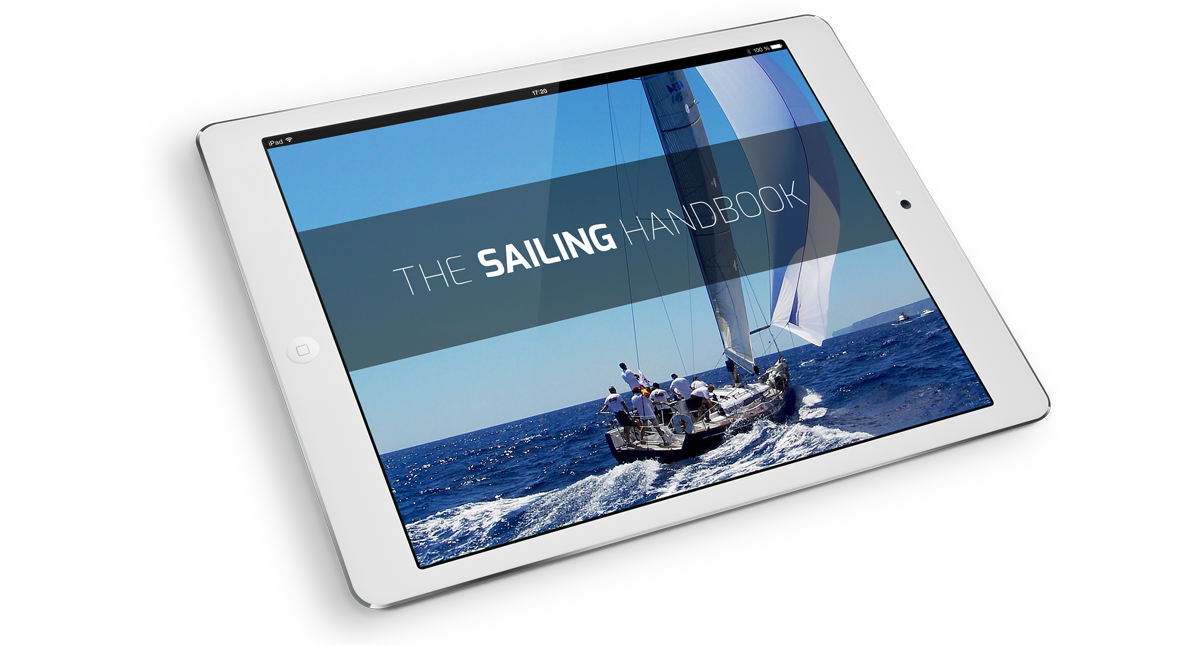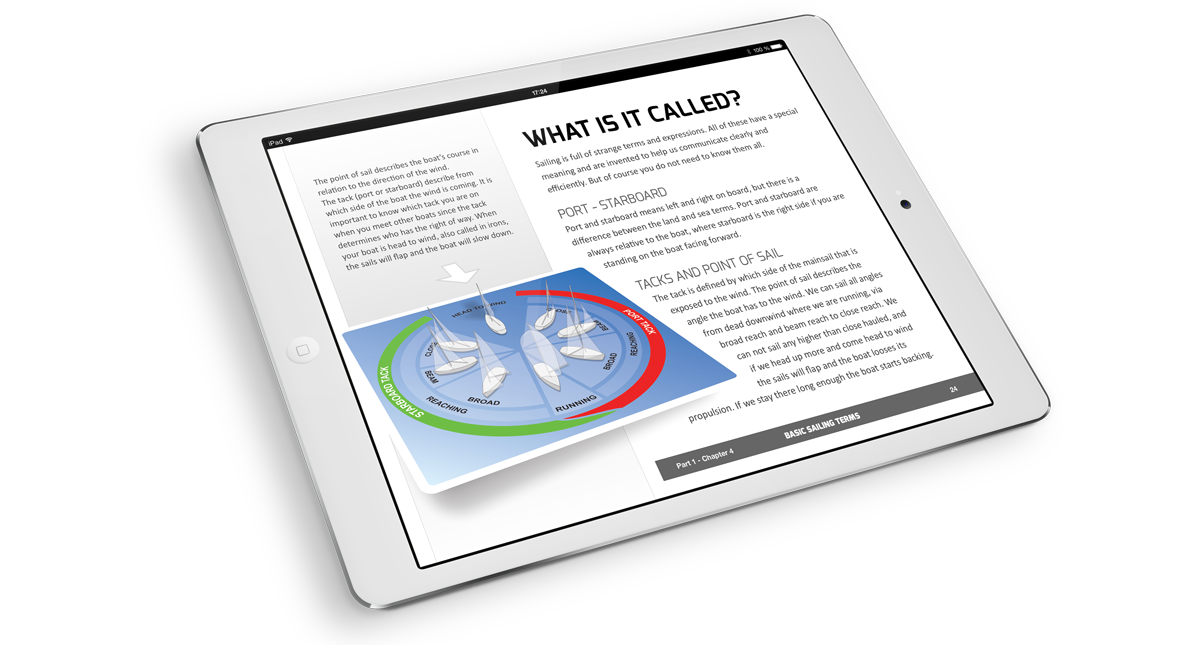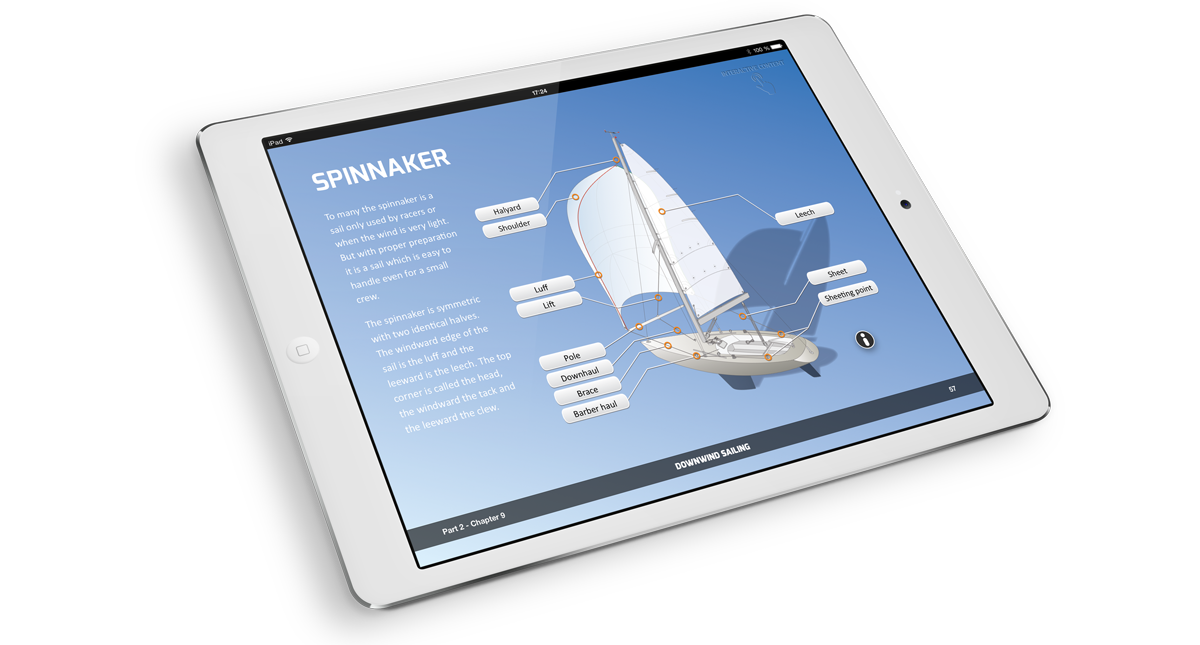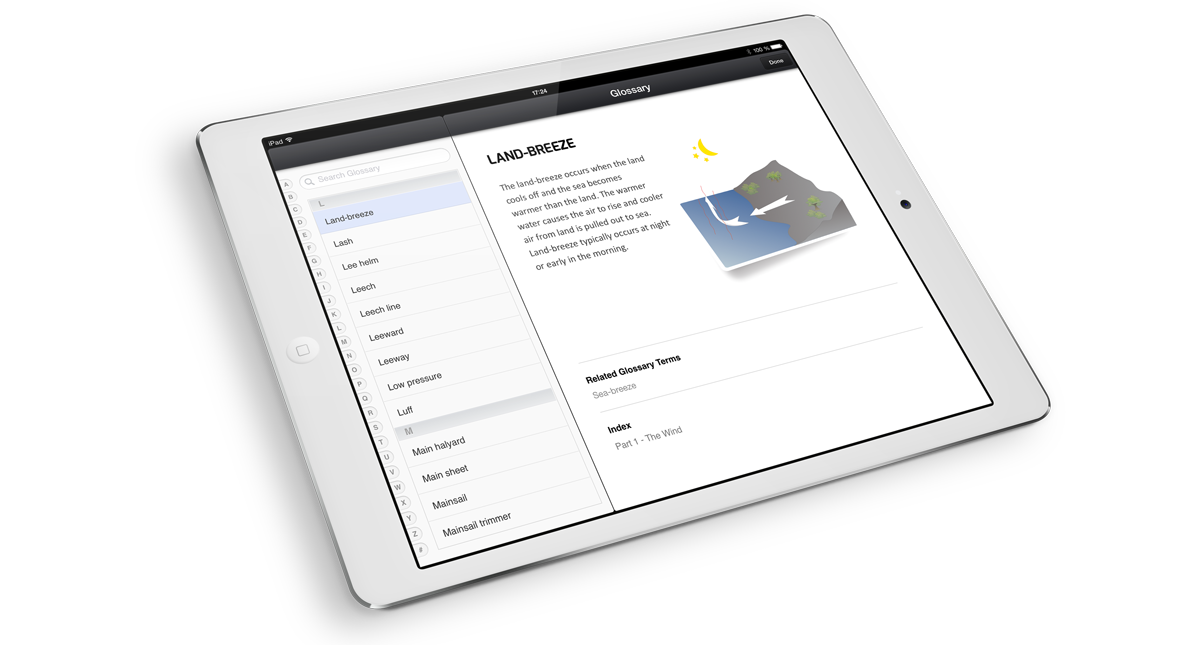 It should be interesting, inspiring and rewarding to learn sailing
The Sailing Handbook is a concise, pedagogical and practical guide into the world of sailing. Pictures, illustrations, examples and interactive functions are used to inspire and engage. This makes The Sailing Handbook so much more than just a digital version of a printed book. The built-in functionality of iBooks (for example study cards, highlighting, notes, bookmarks and search) makes it even better.
The disposition of the book has been developed, used and tested by sailing instructors and students during several years, and now it has been further refined into an iBook. The printed book is now in its 3rd edition and the Gothenburg Royal Sailing Club has used it since 2008.
Who should read it?
If you are new to sailing and looking for a pedagogical and practical guide into the world of sailing – look no further. The book begins with creating a fundamental understanding of the wind and water and how they affect sailing. From there the focus shifts to the most important aspects of the boat, the sails and some central sailing terms. After this theoretical approach it is time to look at sailing from a more practical point of view as we prepare and hoist the sails, manoeuvre the boat at sea, trim the sails and sail downwind with a spinnaker or a gennaker. Naturally, you will also learn to tie the most crucial knots.
If you have spent some time on a sailing boat and feel like you want to learn more about sailing with a spinnaker or a gennaker, or take your trimming abilities to the next level in order to get the proper draft with the right twist – this book book is for you.